The Blackstar HT5R is a great amp, it is cheap and sounds good for the price. When I start learning guitar, I planned to buy a Marshall Classic 5, but at that time, the shop only carry expensive models, I end up buying this Blackstar for the extremely friendly price and some neighbor friendly features ( such as headphone function), but what I really want is a Marshall......maybe later
Considering the price, I have no complaint about the performance of the amp. And I reckon the amp part is indeed quite good, I have changed the 12ax7 from original russia tube to my favourite Sylvania GB5751, the sound became more punchy with more sparkles. An obvious upgrade.
But the longer I use, I found that the sound of the HT5R lacks the bite or body I like, I searched and found that modding the HT5R could make it sound closer to what I want.
The mod is easy, the original speaker unit inside the HT5R is a cheap 12' model made by Blackstar, users in UK found that changing the speaker unit to a Celestion vintage 30 (the only one from celestion small enpough to fit the cabinet of the HT5r), the sound will be greatly improved. And this mod is very economical! Roughly 100 USD for the speaker unit, and 1 hours work, its done!
The new sound has more body and warmth, I am very happy with this setup. I think I can live with it for a long time without upgrading to Marshall.....I hope
The original Blackstar 12" unit.
I bought the Celestion from a Germany online shop, better price than in US . The vintage 30 seems to be the only one in celestion product lines that fit the cabinet of the HT5R
The paper cone of the Celestion Vintage 30
This is where the improvement originated: super heavy/big magnet of the Celestion, too bad HT5R is too small,I cant try Celestion's alnico magnet models
Of course, you cannot buy genuine UK made Celestion anymore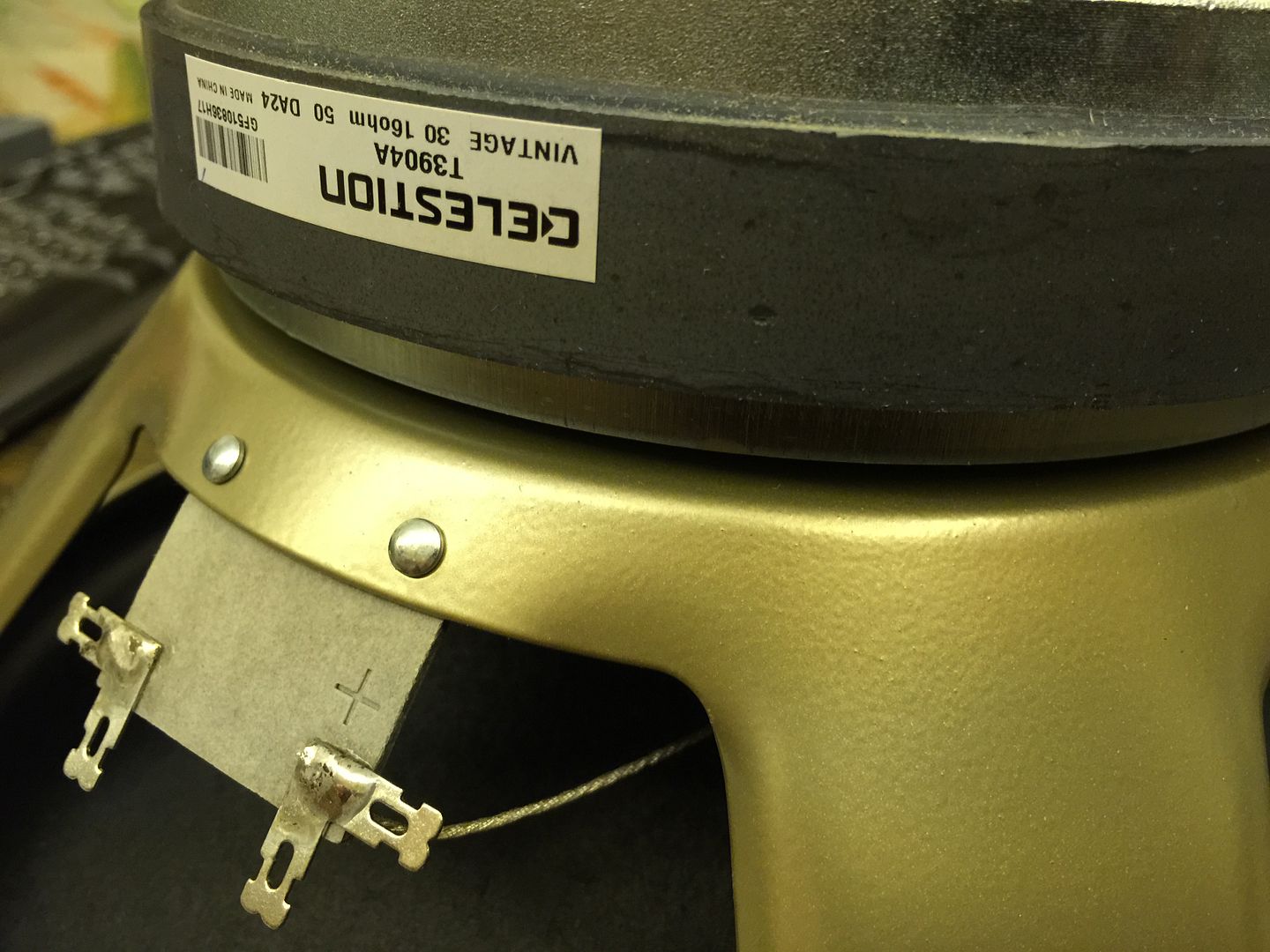 Look at the difference between the two, and the Celestion is a lot more heavier than the Blackbird unit!
I can barely fit the Celestion into the Cabinet, but it fit perfectly :)