I am not a in-ear earphone fan, cos I hate the feeling of pushing something into my ear, so never bought any good quality earplug phones in my life.
Recently, I stopped driving to work, instead I take bus every morning. An earphone isolating the noises in a bus seems like a good idea. I understand that nowadays in-ear phones could be crazily expensive, as I am not that dedicated in headfi, I told myself, a 2k in-ear should be good enough. But it is quite difficult to find a hifi-quality in-ear at this budget, especially if I insist to choose something famous like sennheiser/AKG/beyer....etc
Last week, I found the Sennheiser IE80, the ex-flagship, is selling for less than HK1800 (shipping included) in Amazon, without hesitation, I ordered one immediately. (it is 34xx in Hong Kong)
The item arrived in 4days, great job amazon.de!
]
New from Amazon euro, authorizied dealer of Sennheiser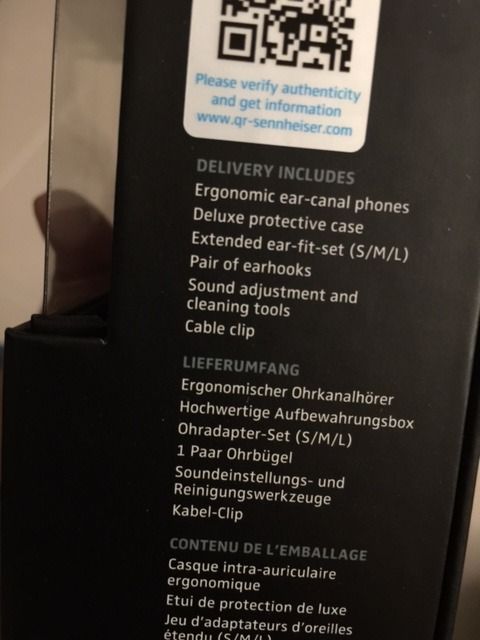 Inevitably, Made in China
The little box is very beautiful, giving good protection to the IE80 when travelling
I pair it with my IFI Micro iDSD dac amp, using iphone 6 as player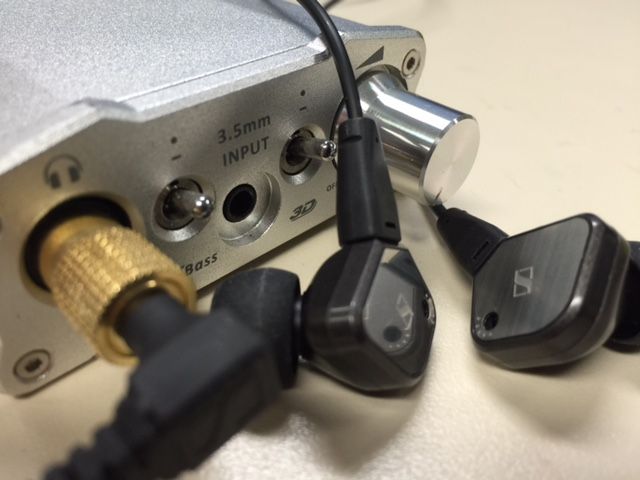 In iphone 6, I use the Onkyo HF Player, can play native DSD files, DoP to iDSD via Apple camera kit (thunderbolt to USB OTG cable)
Conclusion:
The sound is extremely rich, not beyer's clean and high res. A little flat, the soundstage is not compressed but reasonably extended. I like it. The new IE80 is not very good at bass, and mid is a bit weak, I am expecting improvement after 100hours,
The IE80 is a lovely in-ear, quite balanced, an excellent choice of music tool for daily commuting, especially it is now only 1800HK$